General
We are aware that this is a very unsettling time for both children and adults and it can be difficult to understand what is currently happening.
The World Health Organisation has produced the following guides to support children and adults with managing anxiety.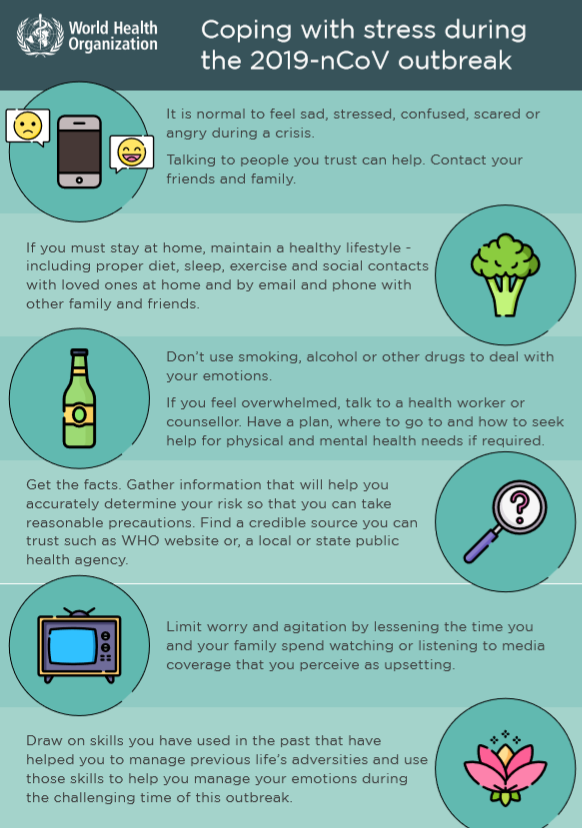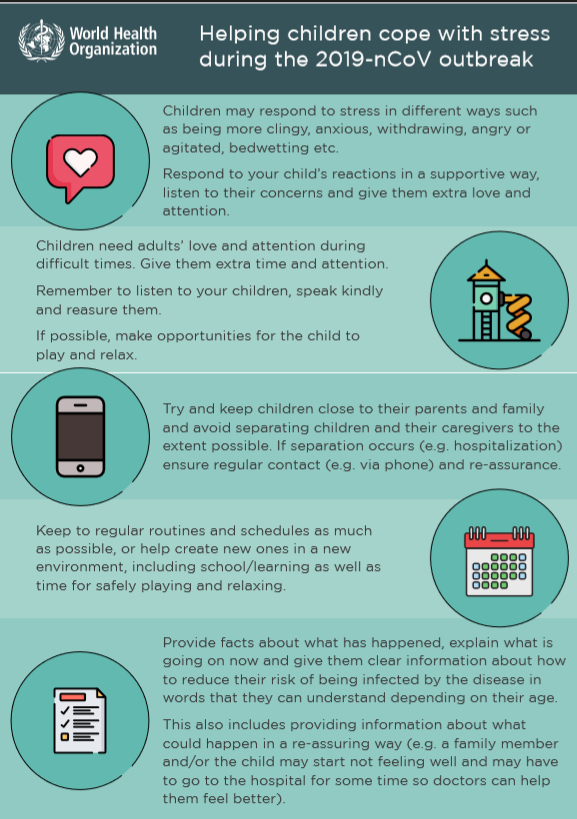 * Online safety guides and website links can be found on our 'Online Safety' webpage (found in the 'Our School' section). The ThinkUKnow website are also publishing fortnightly online safety activities that you can do with your child. They have ideas for all age groups as well as additional guidance and advice. https://www.thinkuknow.co.uk/parents/support-tools/home-activity-worksheets?utm_source=Thinkuknow&utm_campaign=46e6250b3e-TUK_ONLINE_SAFETY_AT_HOME_07_04_20&utm_medium=email&utm_term=0_0b54505554-46e6250b3e-64815613
* Additional help and advice can also be accessed from the following sites:
https://redditch.foodbank.org.uk
http://www.worcestershire.gov.uk/here2help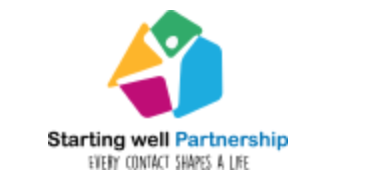 The Starting Well Partnership offers a range of support, not just linked to Coronavirus.
https://www.startingwellworcs.nhs.uk/home

Worcestershire Children First have collated education resouces and actvities to help keep children entertained.
http://www.worcestershire.gov.uk/info/20772/keeping_kids_entertained
* The ELSA health and well-being website have published a May well being calendar - the attachement is below and links to their site.
Action for happiness have published a calendar containing top tips to help us cope and stay happy during this unusual time. You can download your own copy from the link at the bottom of the page.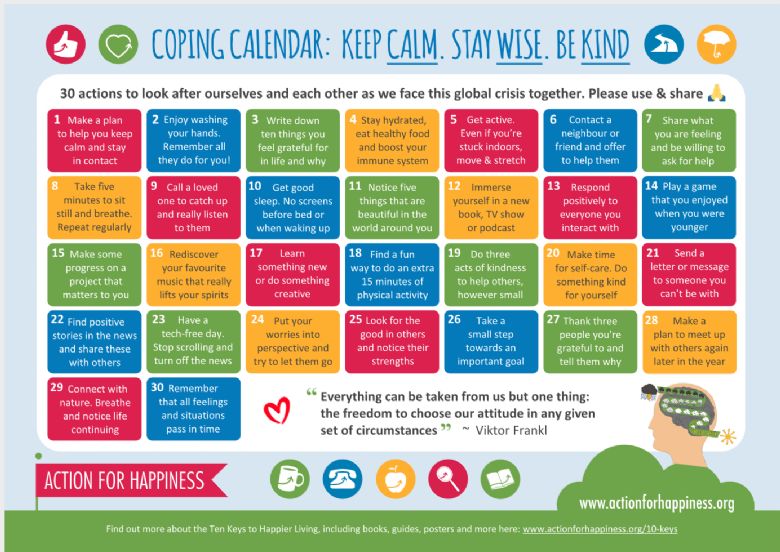 * The year group pages on the left-hand side of this page contain home learning ideas and will also be used to share updates and other information.
* You can contact staff at school through the office (via phone or email) and through the MyEd app. There are staff in school every day if you need advice or support.