Key Information
The Redditch West Schools Trust ambition for all children at Crabbs Cross Academy is they will be:
inspired to learn
inspired to excel
inspired to be a good friend and person
inspired to have clear aspirations in life....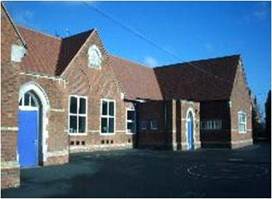 As a consequence they leave school having made excellent progress, being well prepared for moving to the next stage of their education. Importantly, not only will they have achieved educational excellence from their starting point but school will have fostered their individual identities as:
successful and confident individuals
strong team players
having an independent outlook
being able to express their views
being trustworthy
positive choice makers about their own actions
creative thinkers
problem solvers
a member of a community who values the support and challenge of others and is able to offer in return support and challenge.
In order to achieve the above, we are driven to provide each pupil with the best opportunities to grow and develop with a tight focus on improving outcomes for each individual.
This will be carried out through:
a curriculum which meets the needs and interests of the children alongside providing the strong foundations in English, mathematical and computing skills they will need for life
providing a learning environment that inspires creativity in its widest sense and encourages innovation and enterprise
developing motivated children with a sense of self worth
understanding and meeting the learning needs of individual students drawing on a range of data from observations, conversations and hard data to focus teaching and interventions
having consistently high expectations of children's abilities and behaviours, setting clear standards for behaviours in and out of class so children feel safe and able to learn and play confidently at all times
building a staff team who use their expertise to develop reflective learners and who are reflective learners themselves, consistently seeking latest practice to improve their own skills
using the capacity across the Trust to ensure excellence through using each other to challenge and support, to grow leaders and provide career opportunities
working alongside and supporting our families in partnership
Our Values
The school has core values which are:
Everyone respects themselves, their friends, their teachers and their community.
Everyone treats each other fairly and with consideration.
Everyone listens to each other and acts calmly.
Everyone encourages each other to do their very best.
Everyone always works hard and never gives up.
Everyone thinks carefully and makes the right choices.
Our Community
The Trust aims to continue with the school's strong identity within the community established in 1877. It will work in partnership with parents and other local schools to make the school an outstanding one which is a school of first choice for our community.
Within school, children will be encouraged to take responsibility for their community taking roles within the school council and children's safeguarding board, helping to drive forward change and improvement.