PE ideas
It is really important that we all stay as active as possible. It is recommended that children have around 60 minutes a day. This will help with general health, develop gross motor skills (the large, core muscle which allow us to run, jump and sit up) and fine motor skills (the coordination between small muscles which allows us to improve things such as pencil control for writing). It is also really important for our mental health too.
As many of us may not be able to get outside I have created a list of ideas that could be adapted for indoor use. A lot of these activities can also be used alongside all the other subjects – add some numbers to them and make them math games or they could become tricky word games.
If you can get out, you could go for walks, out on your bikes and scooters or in your gardens on your trampolines – every bit counts. Make sure you stay safe and follow social distancing while taking part in any of these activities.
Online resources – these have lots of free activities available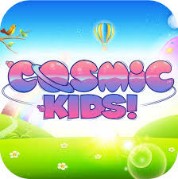 Cosmic Kids – yoga and mindfulness

Go Noodle Kids – dance and mindfulness

The Body Coach – exercise routines with Joe Wicks

Movelee – calming animated yoga and active workouts hosted by Movelee the monkey

Kidz Bop Dance Along – Dance routines to kids friendly pop music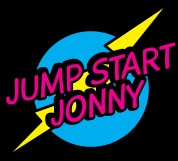 Jump Start Jonny – dance routines/exercise challenges
Equipment
You shouldn't need to go out and buy anything for these activities – just use what you have already got.
If you don't have little balls or beanbags you could try rolled up socks or filling them with rice and tying the top.
Baskets can be used to catch balls in.
Any type of plastic bottles can be used to create a game of skittles – this could then be linked to
Or, a cardboard ring throw (make them out of paper plates, cereal boxes or anything similar they don't need to be fancy) use toilet/kitchen/wrapping paper rolls to catch them on.
Activities
Hop Scotch
Relay Races
Plan and set up a scavenger hunt – this could be using textures by taking rubbings with a crayon or leaving clues using your senses.
Hand clapping games (A Sailor Went to Sea, Miss Mary Mack, etc)
Follow the Leader
Ring Toss
Obstacle course – use anything safe in your house or garden…eg use a broomstick or mop to jump over, make a blanket bridge to climb through, frog jump to the lily pad cushions…
Build a den – this could be done using cushions and blankets
Create a circuit – use the action word cards and fitness station activity cards as inspiration
Copy ME! – create some exercise/dance moves and have your family copy them
Hide and Seek
Skittles
Sock Golf - using a rolled up sock and a washing basket - hit the sock with your arm into the basket. The basket can be moved into lots of different locations around your house.
Freeze dance - when the music stops freeze
Simon Says
Cup Catch – throw scrunched up paper balls in the air and catch them using a paper/plastic cup
Beanbag Toss –

How many can you get into a washing basket in 1 minute?
Stick targets to the wall. How many can you hit?
Stick targets to the floor. How many can you land on them?

Balloon Games-

Balloon Bounce - keep it up off the floor - challenge yourselves with 2 at a time
Penguin Waddle - put it between your legs and waddle like a penguin - make it into a race
Balloon Blow - How far can you blow the balloon?
Balloon Tennis
Balloon Balance – What parts of your body can you balance the balloon on?