Year 4 Team
Nikki Marston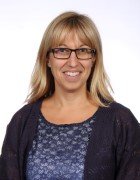 Hi, I'm Nikki Marston and following a short career as an industrial chemist, I have now been a teacher for 14 years. I really enjoy working with such an enthusiastic team at Crabbs Cross and look forward to working with Year 3 and seeing the children in our care improve and grow. I am a scientist at heart but also have a passion for art and craft and love nothing more than getting involved in exciting activities to ensure learning is fun.
Outside of school, I live in Bromsgrove with my husband and two girls and spend most of my spare time driving them from club to club. I also run a Brownie group and enjoy running, when I get the chance. I love spending time with family and friends visiting places around the UK and abroad.
Natasha Daplyn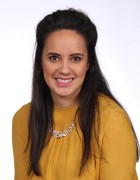 Hello, I'm Miss Daplyn. I've been lucky enough to spend my time across different year groups within the school and this year, I find myself in Year 4! I really enjoy seeing the children engaged and excited by their learning and watching them develop and mature throughout the year.
When I'm not teaching, I like to go on long walks, go to the gym and for a swim and spend time with my friends and family.
Miss Flynn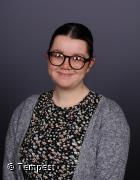 Hello, my name is Miss Flynn and I'm delighted to be teaching in Year 4 at Crabbs Cross Academy. I love working with such a bright and bubbly group of children, alongside such a wonderful KS2 team. My main passion is being creative in everything I do, which is shown through the exciting and interesting topics we are exploring in Year 4.
Outside of school, I enjoy performing in an amateur dramatics group. I also enjoy going to the theatre, going for long walks and reading a good book!